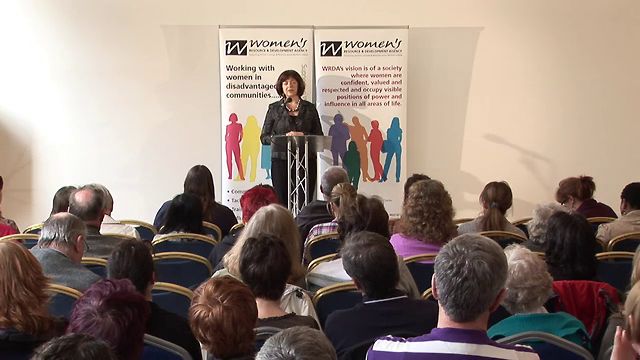 A century ago, a passionate crowd packed the Ulster Hall to hear the leader of the Suffragette Movement, Emmeline Pankhurst demand votes for women. Leading feminist author Dr Margaret Ward returned to the same venue t...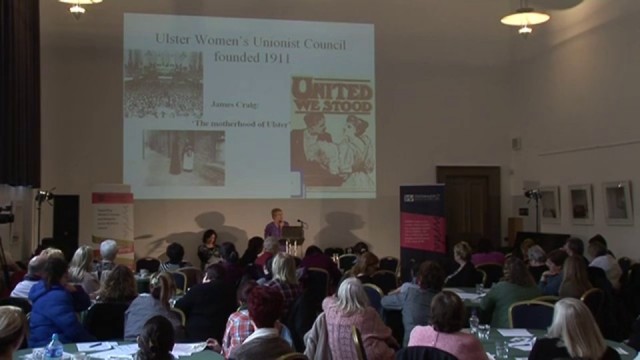 Illustrated Talk on Unionism, nationalism and women's fight for the vote: understanding different views through discussion and debate, held in March 2013. This event looked at Irish women's campaign for the vote, w...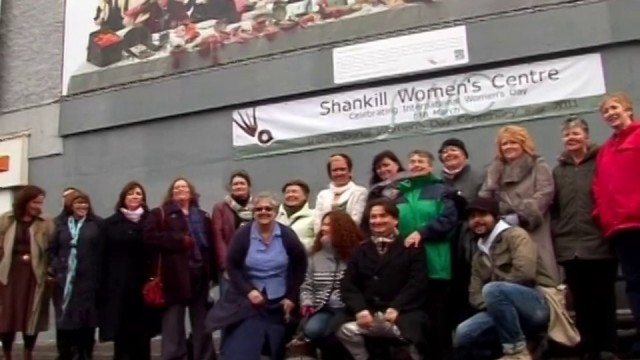 Unveiling of a new mural on the Shankill Road dedicated to Northern Ireland's suffragettes, designed by artist Rita Duffy.